Most of my life has been spent in the close proximity of animals doing all I can to save them from our greed as we take away what is theirs and give them extinction in return; Sometimes an even worse fate awaits our precious animals; a life of interminable misery locked away in a cage to be stared at taunted and reviled rather than loved and cherished.
To save the Tiger has been my life's work and as the tides of time move on I leave this task to the society I have founded to which I have left all my possessions so that we can save if only in small measure a land where the night is the Tiger's and the magical silence that follows the "AAOOUM" can still be a part of our lives.
Tiger Haven Society has several projects on hand and each one of them requires funds. Projects include environment education, environmentally friendly & commercially viable farming and  controlled wilderness creation including  wetland creation. All the award money I have earned during this lifetime has been spent in the battle to save our heritage.
All our lands and buildings have been donated to the Tiger Haven Society to develop a wild life centre on the site where Tara grew up, learned the law of the jungle and went back to a life for which she was created in the process escaping a life of misery incarcerated in a cage in a zoo far away from home.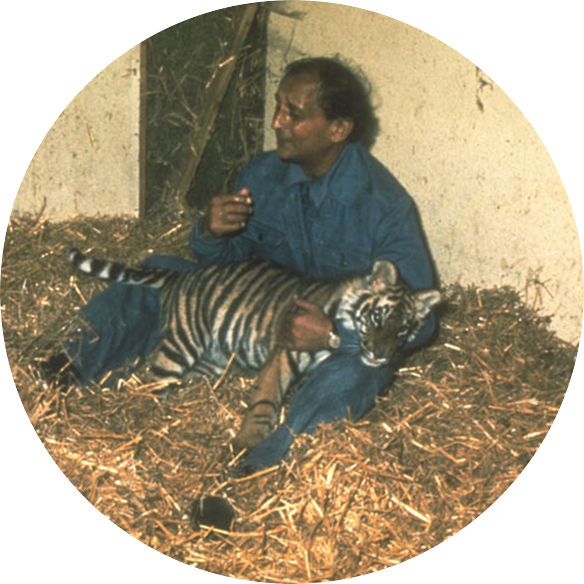 "I appeal to you to donate generously to the any of the projects of Tiger Haven Society which are listed so that you can take an informed decision."
Kr "Billy" Arjan Singh
Tiger Haven, Dudhwa, UP, India